Welcome! Benvenuto! Shalom! Willkommen! Bienvenue! Hwangyong-Hamnida! Welkom! Velkommen! Aloha! Velkommen! Bienvenido! Merhaba!
Welcome to the wonderful world of CrushCrush Promos. User friendly website with advanced features showcasing thousands of New Products, Specials, Hot Categories, Showrooms with Quick Ship Products, Business Products, Sports Products also a Spotlight section with Top Searches, Top Categories, and Budget Savers. We can definitely fulfill any brands promotional needs. You will have a great experience using CrushCrush Promos website. We are here to serve you with impeccable service and creativity
Featured Item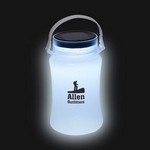 Foldable Waterproof Container w/Solar Li...
Foldable Waterproof Container w/Solar Powered Light is uniquely different! This floating, waterproof lantern is charged by solar and USB (cable included) . Light modes include normal bright, super bri...
$13.35 - $15.35
Signature Showrooms